Good goals, bad goals
AUTHOR:
Francisco Sáez
"You are capable of more than you know. Choose a goal that seems right for you and strive to be the best, however hard the path. Aim high. Behave honorably. Prepare to be alone at times, and to endure failure. Persist! The world needs all you can give." ~ E. O. Wilson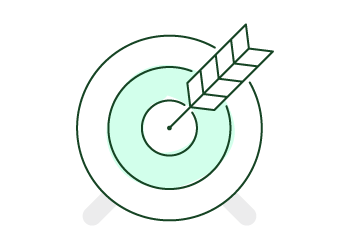 Many of you have already returned from your holidays and even have thought about the goals you would like to achieve in this new course. If you are one of these, congratulations. Setting your goals is an important stimulus to attain things in life.
Ok, before you finish deciding what your next goals are going to be, let me talk about a very interesting research that Daniel Pink narrates in his book Drive: The Surprising Truth About What Motivates Us.
Some researchers asked a group of students who were finishing their college stage and were going to face the real world, what goals they had in their life. The goals mentioned could be classified into two categories: those based on extrinsic aspirations (such as becoming rich or famous) were called profit goals and those based on intrinsic aspirations (such as learning, growing or helping others) where called purpose goals.
A couple of years later, they surveyed again the same group of students. Those who had defined purpose goals and were attaining them showed—as expected—higher levels of satisfaction and well being, and lower levels of stress. However, those who had defined profit goals and were attaining them, did not show a higher level of satisfaction than when they were students. Not only they were not happier, but also had much higher levels of anxiety.
In these cases, the fact of achieving goals did not help to have a better life. This dissatisfaction may even lead to a vicious circle, where you could think the solution is trying to be richer or have more recognition. In conclusion, one could say that achieving goals will not make you happier; achieving the right goals is what will make you happier.
From these studies, and also from common sense, you can draw a few things:
Do not choose goals that damage your relationships with others.
Do not choose goals that involve unethical behavior.
Do not choose goals so restricted and limited that you cannot "see" out of them.
Choose good, significant goals, based on intrinsic motivations, which leave room for your relationships with others and for the things that really matter.
Use GTD to define your life purpose and vision, and set your objectives on the same wave. This will help you work with perspective, achieve your goals, live with less stress and be happier. What else can you ask for?