The New "Getting Things Done"
AUTHOR:
Francisco Sáez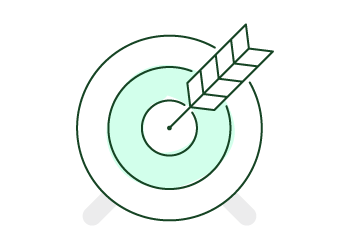 Last week it was released the revised and updated version of Getting Things Done: The Art of Stress-Free Productivity, David Allen's handbook for personal productivity on which FacileThings is based. David Allen has revised the text from beginning to end and changed any contents that, 14 years later, might be incomplete or outdated. He has also added new stuff that he learned in the process of disseminating the method over the years.
Supported now by research in cognitive science which has validated the effectiveness of this methodology, the result is a content that is both more coherent and less dependent on fads and trendy technological gadgets. A timeless handbook for personal productivity, valid for this century and the next.
It's funny how, after so many years and despite the great changes we are experiencing at the organizational level, the fundamental principles and techniques of GTD remain unchanged. Nevertheless, Allen has taken into account that the way we live and work is changing, and some materials have been updated accordingly.
Although, to some extent irrelevant to the application of the method, there is no doubt that digital technology completely pervades our lives. This new technology allows us to improve many aspects of the practice of GTD—we can capture and organize our inputs more easily and have a faster and more efficient access to relevant information—but it also makes it difficult for us to focus on what really matters—new tools are constantly emerging, which we "need" to try out in order to know that we are doing the right thing.
It's quite challenging to remain organized and relaxed in a world where we are constantly connected and bombarded by a myriad of potentially important information. And it is precisely because of this that the practice of GTD has been spreading throughout the world over the years. The need to not be overwhelmed by everything that we must do, to manage our attention and ourselves, makes the book's message relevant to all cultures, genders, ages, professions and personality types.
It actually makes perfect sense. Whatever you do, you are always going to need some kind of "in-tray" to capture all the potentially significant things that you come across with, so that you will be able to choose the one to which you will devote your attention at each moment, with confidence and a peace of mind. To perform any task, no matter its significance, deciding on the next action remains a critical step.
GTD is not only a method for getting things done. It's a philosophy that helps you commit appropriately with your world, your work and your personal life. It's a guide for you to pick the best option at any given moment and stop being distracted and stressed out by what you're not doing.
Although I've already read the book twice and thoroughly reviewed many of its sections on countless occasions, this new edition is for me a great excuse to reread the book for the third time. With each reading, and with the accumulated experience in implementing GTD, you always find new nuances that you might have overlooked previously.