Set your goals
AUTHOR:
Francisco Sáez
"You are never too old to set another goal or to dream a new dream." ~ C.S. Lewis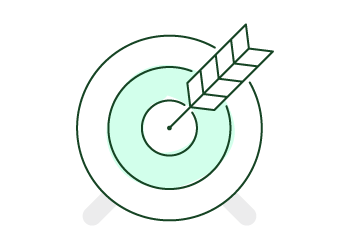 In 1953 a group of students from Yale University was surveyed about many questions, included the following: Have you set goals? Have you written them down? Do you have a plan to accomplish them? 84% of the students had no defined goal, 13% had set goals but had not written them down, and 3% had written their goals down and also had a plan of action.
In 1973, 20 years later, researchers tracked the progress those students had made ​​in their lives, and the differences were striking. The 13% who had set goals but had not written them down was earning, on average, twice as much as the 84% who had no goals at all. But more amazing was that the 3% who had written their goals down was earning, on average, ten times as much as the remaining 97% (1).
There are many studies and research showing a direct relationship between goal setting and task performance. In short, setting goals makes us direct our actions and efforts towards what we want, helps our brains develop strategies to achieve them, and encourage us to stay motivated and be persistent.
A goal is what a person is trying to accomplish, it's the object or aim of an action. Although it can be difficult to achieve, it seems that visualizing, defining and planning a goal can significantly influence on our behavior, and it's in itself a strong stimulus to accomplish it. Waiting for things to happen just doesn't work.
How should you set your goals?
A goal can also be considered a dream with a deadline. The most interesting goals are those that match our desires and our talents. We should focus on what we truly love and what we are good at, setting aside any obstacles of time, money and obligation. An unwritten desire is just a dream. You have to write it down to transform it into a goal.
Goals should be challenging, they should force you to leave your comfort zone. Difficult objectives, contrary to what may seem, generate more concentration and are more likely to be achieved. Of course, they should be realistic and under the scope of your abilities. They have to be possible.
Goals should be very specific. The more specific, the easier for your brain to develop a strategy to achieve them. They should have a deadline and you should be able to measure them in some way. How will you know that you get it?
Share your goals with others. It's hard to get things alone. Build—if you still don't have—relationships with people who can support and help you. Sometimes opportunities appear simply because you say someone what you want.
And finally, don't give up. Turning a dream into reality requires determination, discipline and a lot of hard work.
1 This research is described in the book Never Eat Alone by Keith Ferrazzi and Tahl Raz