6 Tips to Tackle your Side Projects
AUTHOR:
Francisco Sáez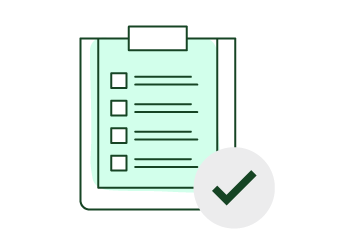 A few months ago, I wrote about the benefits of having a side or personal project, outside the context of your usual work. Although the advantages are quite obvious, it is true that it is difficult to find enough motivation (since there is always enough time) to start and finish a project that is going to take time away from other things.
Side projects are often big projects that last several months (even years) and have some complexity. Actually, any project that requires a few months of implementation involves a high level of complexity. At a minimum, you must break the project into phases, break these phases into tasks and plan these tasks. The complexity of the project will increase exponentially with the number of people involved; communication get complicated.
But the main problem is that big projects intimidate us. Even those that we would love to do, since they are born from our own ideas. If you are an entrepreneur or a programmer—or both, like me—, you know what I mean: starting a business or developing an application are big projects. It is great to look back when you have completed this kind of projects; you are full of satisfaction. However, you are scared to look ahead when you have not started yet.
Throughout my life, I thought of many projects that I would have liked to perform, I started a small percentage of them and I finished just a few of these (one of them is the website you are visiting right now). So, here you have some tips to tackle this kind of projects:
Start. It may seem obvious, but there are studies that suggest it is complicated for your brain to commit to long-term goals, because it knows that chances are you quit when the difficulties arise. After the initial excitement, you will begin to visualize the worst parts of the project, which—for now—you have no idea how to perform. For this reason, you will tend to procrastinate the beginning of every big project. However, it is in our nature to try to finish what we started, so the first step is simply to start. Book a full day to think of it, define what the outcome should be, define the main phases, research a little and plan your first actions.
Commit. Other studies show that people who set strict deadlines on their projects are much more consistent and perform much better than those who don't. So you know…
Practice. Devoting hours to your project is how you gain confidence in yourself and realize you are going to get it. As you do deliberate practice, you learn, you improve your skills and doubts dissipate. In the same way that you engage reading a book, when you consistently implement a project, you can feel the progress and the momentum needed to reach the end is created.
Set your pace. Every person has an optimum work rate. If you overwork, you will end overwhelmed and probably will abandon. If you fall short, you will not find enough motivation and will gradually let it go, bored. Set a pace with which you feel comfortable and activate tasks and routines in your personal management system to keep it up. I have a side project in which I spend two hours two days a week, and my calendar has always blocked these spots. Sometimes I have to "skip a date", but the following one will appear, implacable.
Do not look for perfection. Whatever you are trying to do, think of it as a first version. Try to get an outcome that meets the minimum requirements to be acceptable. You need to see the target nearby. Later, you will have time to improve it, build a second version or whatever… but that will be another project.
Be accountable. Record what you do and when you do it. This, besides being a good practice for project documentation, will help you maintain discipline and a better self-control. Knowing exactly what you did with your time is much more motivating for you than to think vaguely that "you spent a couple of hours running a project."
Related articles: