The Someday/Maybe list, under control
AUTHOR:
David Torné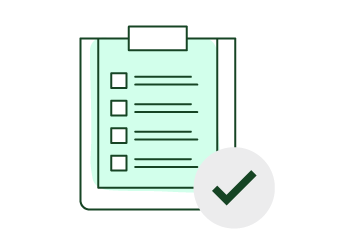 I am afraid the Someday/Maybe list is doomed to become a bottomless pit where we accumulate our creativity and pending projects. All the stuff that we cannot process right now, are immediately set as something that we will do someday, so this list becomes a huge queue of wishes. It is for this reason that the Someday/Maybe list cannot be treated as a manageable foreground list, like Next Actions, but we should work to structure it so as not to lose confidence on it and avoid turning it into a storeroom for our activity.
One use of this list is as a pivot to place the non-immediate tasks that we want to get done in the coming weeks. During the Weekly Review we will conduct a cursory check over the actions and ideas stored in the list, to make decisions about them. We will decide whether to keep them, eliminate them or incorporate them into our active lists.
Tip: I highly recommend you to use an application that allows you to view your Someday/Maybe items sorted by date, showing first the most recent.
To keep the Someday/Maybe list in order and prevent the excessive stuff collection, we must impose on ourselves the obligation to conduct periodic reviews thoroughly. I do that during my monthly review of projects. I check each of the items on my list, discarding those that have already been done ​​and dismissing the obsolete ones (non-immediate tasks that have already expired). I also take to tag these items properly so I can access this information fairly easily.
These tags prevent this second-level activity from becoming a set of meaningless data, a closet crammed with off-season clothing. My tags #projects, #goals, #ideas, #future, allow me a one-click access to all the stuff related to these concepts, which helps me not to get discouraged just watching stuff, page after page.
There is a stream that pushes all those actions and projects we cannot allocate in our Today, to our Someday list. There should be also a movement in the opposite direction, that allows you to rescue challenges and projects and put them into production. The summer is usually a good time to review all these stand-by projects and choose some of them to get a breath of fresh air and complement your activity with something new and exciting.
Tip: You would want to keep some projects of a certain size in this list to devote a good time to them, exclusively, on vacation. I do start, execute and complete a project in just a few days, something unthinkable for the rest of the season.
One may believe that the use and administration of aspects that are not directly involved in our daily activities, such as handling the Someday/Maybe list or higher levels of perspective, are not essential to our management. However, a better handling of these details gives us a greater knowledge of our world.